All In One Shampoo, Shower & Shave Bar Bergamot, Patchouli & Cedarwood
Handcrafted Artisan Soap made in qld
One convenient soap bar for showering, shaving and shampooing.
Included Moroccan Rhassoul Clay for razor slip and Virgin Coconut Oil for a satisfying lather to soothe hard-working skin and the very best of oils and butters for gentle, effective cleansing.
With a generous splash of our favourite masculine essential oils we know you'll want to convert.
Hnadmade in Balladean, QLD
Bars weigh 110 grams when packed.
Ingredients
Saponified oils (olive, coconut, shea butter, cacao butter, macadamia, castor), essential oils (bergamot, cedarwood, patchouli), rhassoul clay, Brazilian clay.
Values
Zero Waste
Plastic Free
Fair Trade
Vegan
Palm Oil Free
Compostable
Septic Safe
Australian Made
Others Also Bought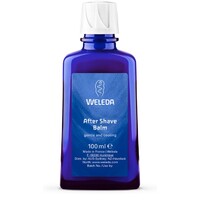 $28.95
More From This Category