Eco Max Small Vegie Tiger Brush
The Eco Max Tiger Vegie Brush has a unique block shape. In the centre of the brush the nap is harder, making it ideal for potatoes and other hard vegetables.
On the outside edges that natural coconut fibres are softer so they are gentle enough to use on fruits and can even be used to brush the dirt from mushrooms.
The smaller size is great for children to use.
Values
Zero Waste
Plastic Free
Fair Trade
Vegan
Others Also Bought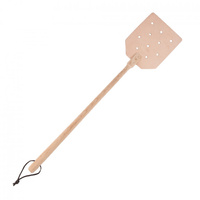 $27.95
More From This Category