Florence Succulent Pot Green
If you adore the current trend for tiny succulents and mini plants of all types, you'll love this dainty Florence indoor plant pot.
At just 8cm high, it's perfect for the mini-plant trend. It features an unusual podium shape which gives it the look of an elegant garden urn – but in miniature. Raising and showcasing these tiny plants, the Florence pot brings real character to your plant display.
Material: stoneware
Dimensions: 8.5cm diameter x 8cm high
Values
Zero Waste
Plastic Free
Fair Trade
Reusable
Others Also Bought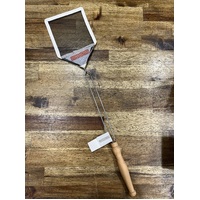 $39.95
More From This Category