Beat the period blues with this cool, calming companion. For those who enjoy harmonious, tranquil, blue-sky days and want more inner serenity (even if the rest of your life is anything but quiet).
All Lunette menstrual cups give you a comfortable, safe, odorless and eco-friendly period for up to 12 hours a day.
Easy to keep clean and lasting for several years, this product basically pays for itself after just 3 months!
Made with soft, medical grade silicon which is BPA and chemical free. It's produced with the highest standards, testing and love.
Each Lunette menstrual cup comes with a matching pouch (so you can keep it with you for whenever you need) and a handy guide.

As if knowing your bra size wasn't enough, now you have to know your vagina size?
Don't panic, that's why we're here. Although you'd be well off with either menstrual cup size, we want to make sure you're comfortable with your choice.
That's why we offer two sizes (because not all vaginas are the same).
The diameter is 46 mm (1.8 inches) by 52 mm (2 inches).
The stem measures 20 mm (0.8 inches).
The volume of the cup is 30 ml (1.0 fl oz).
Measuring lines: 7.5ml (0.25 oz) and 15ml (0.5 oz)
Menstrual Cup Sizes - The Cup Size Guide For Your Body and Flow
Lunette is emptied about 2-4 times a day, and can be used overnight for up to 12 hours.
Normal to heavy flow
You will quickly learn your own rhythm by viewing how much fluid your cup has gathered. The measuring lines outside of the cup help to monitor your flow.
Flow
Lighter flow? Model 1 might be for you. Heavier flow? Give model 2 a go!
Age
For teens and young users, the smaller model 1 makes for easier ins and outs.
Pregnancy
For our Mums out there, you can use both sizes. Pregnancy changes a few things down there, so firstly take into account your new cervix position (if it's low use a model 1), and secondly your new flow volume post-birth.
Cervix
If you have a low-sitting cervix, try the shorter model 1 for a better fit.
Lifestyle
If you're a fitness goddess with strong vaginal muscles, consider using Model 1.
Bladder
Sensitive bladder? The softer model 1 might be a match made in heaven for you.
Others Also Bought
More From This Category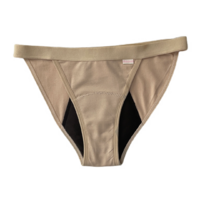 $23.95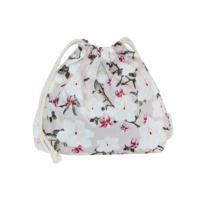 $15.95