Block Dock Palm Body Brush Natural Sisal
Helps your bar soaps last longer
With the Block Dock it's easy to give up the bottle and switch to bars…for everything!
Bars dry faster and last longer, stay solid (no mush!) and easy handle (no slip-sliding!). There's no soggy soap and scummy dish to contend with. Just and always hard bar that's a pleasure to use.
The Wide-fit Block Dock vertical soap dish suits bars up to 4cm in depth.
The Block Dock is made in 304 Stainless Steel to suit bathroom conditions and comes in a highly polished mirror finish to complement chrome fittings. It will last a lifetime and always look good. Designed for quick draining and all side air flow, your bar will dry faster and last longer – you get better value from every bar and over time you'll buy fewer of them. The Block Dock rewards you every day with an always solid bar that's easy to use - and also with the savings you'll make over a lifetime with bars. Because they last longer, you'll buy fewer. More value!
Be sure to place your Block Dock and bar outside the direct spray of the water. In the shower, adhering it behind the shower rose is a good idea, and in the bath, basin or sink it works very well being suctioned to the back of the sink out of the way of tap water. Your surfaces can stay clean and clear and any immediate residue from bar use goes straight down the drain while your water is likely still running. Less mess!
Values
Zero Waste
Vegan
Septic Safe
Reusable
Others Also Bought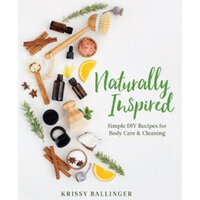 $49.95
More Info
$11.95
More From This Category